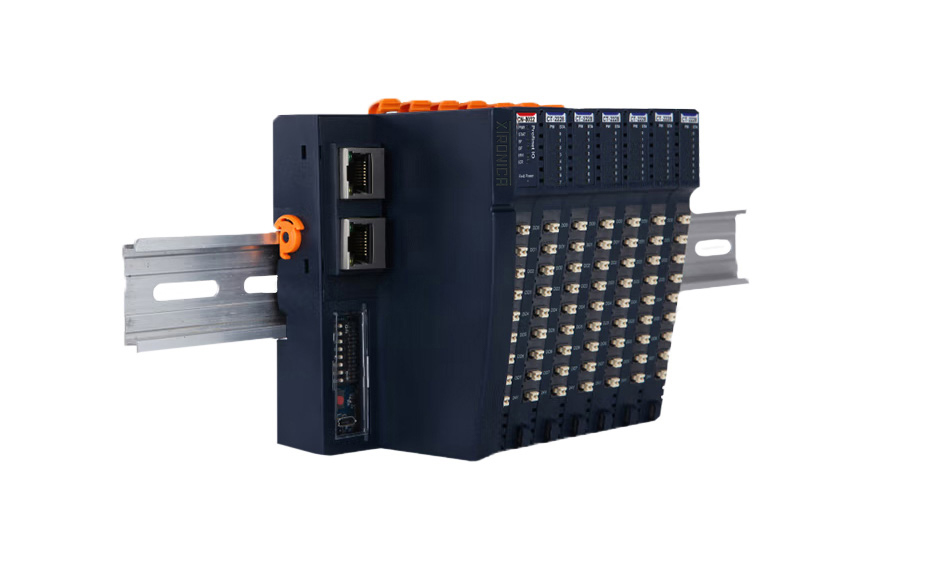 XTronica Distributed IO module product description
Distributed IO module is a module developed for detecting and realizing remote control of various types of standard analog quantities and switch quantities (frequency, pulse or switch status signal) in the field of measurement and control.
The series of modules can digitize the front end of the test signal and transmit it to the host through optical fiber; or transmit the control instructions sent by the host to the controlled equipment to realize remote control.
It is especially suitable for state detection and control of electric power, industrial control, field switch cabinet, and large power equipment with complex electromagnetic environment.
The main features of the product are as follows:
· Adopt terminal light guide hole design, easy connection and high stability.
· Industrial grade design, can meet the working environment of -40℃-85℃.
· Small size, suitable for a variety of installation conditions, support assembly expansion.
· The module body adopts ABS material shell, which is sturdy and durable.
· Support a variety of communication protocols, flexible and convenient.