CControl is a highly intelligent integrated marine fluid automatic control system for ballast water and cargo oil.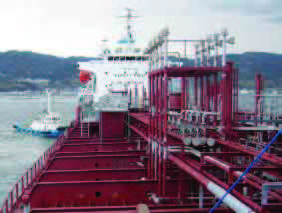 Build up on highly reliable components and proven technology applied in marine industry along with high end intelligent automatic control module, CControl system provides operator a cutting edge solution for truly safe, reliable, automatic and intelligent fluid control system on board.
In addition to the normal real time fluid status monitoring and manoeuvring, powered by fully 3D based hydrostatics calculation engine – CLoad, CControl system can also provide most optimal loading/unloading sequence in accordance to the preset draft targets to satisfy the stability and strength requirement from rules and regulations as well as minimum structure stress during the process.
Internet of Things based 4th generation SCADA system makes CControl accomplishes truly remote control from anywhere on vessel as well as over shore base. Professional operator can take over the fluid control of the vessel under emergency condition for flooding, grounding, collision and etc…