China Yantai Salvage Bureau's "Defu 1200" was successfully delivered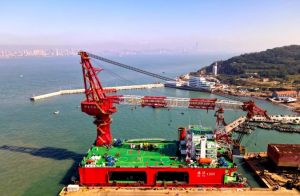 On October 19, 2021, Bottom salvage engineering vessel in shallow water "Defu 1200" customized by China Yantai Salvage Bureau was successfully delivered at Wuhan Ship Machinery Haixi Heavy Machinery Terminal under CSSC.
XTronica provided Hull Monitoring – Stress Monitoring System for this vessel. The classification society of this vessel is CCS.